Open Size Conversion Chart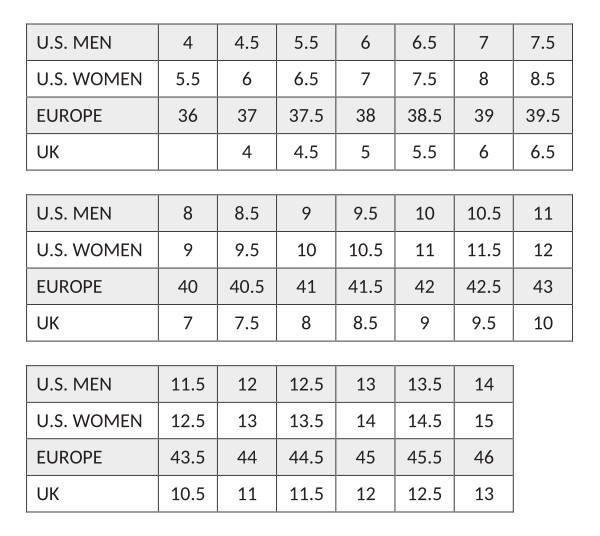 ---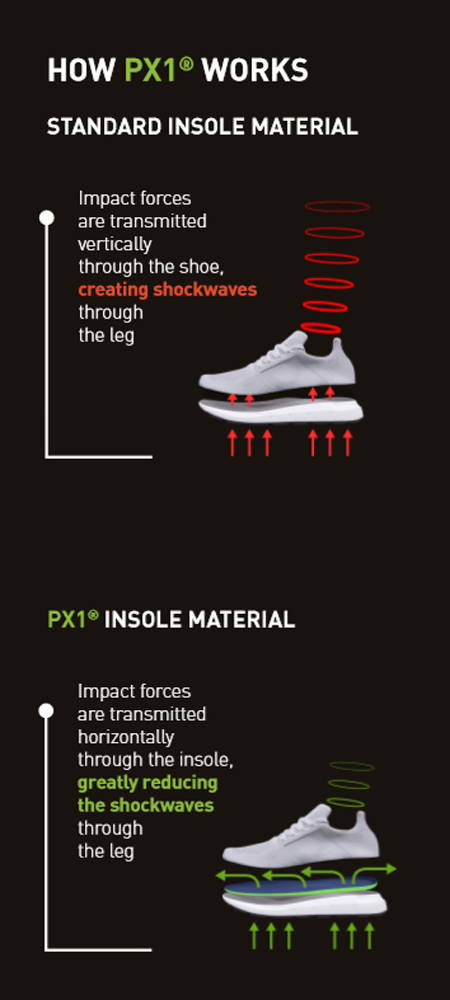 ---
Description:
Enertor Running insoles have been designed with the dynamics of a runner in mind. Enertor Running insoles are perfect for those suffering from pain/injury during running or sports and help to reduce the risk of reoccurring injuries. The insoles are full length, perfect for use in trainers and suitable for most arch heights.The unique PX1 material technology has been specifically engineered for runners and offers outstanding shock absorption, energy return from heel to toe, keeping you performing at your best for longer.


Suitable for the following common running conditions:

Achilles Tendonitis
Ankle sprain
Arthritis
Bunion
Flat feet
High arch feet
IT band syndrome
Metatarsalgia
Osteoarthritis
Peroneal tendonitis
Pronation (over pronation)
Plantar Fasciitis (heel and/or pain)
Runner's knee
Sever's disease
Shin splints
Stress fracture
Ankle sprain
Suitable for:
Neutral runners or runners who mildly pronate
Suitable for supportive or neutral trainers
Flat to medium or medium to high arch height (not for those with extremely high arches and/or rigid arch)
Footwear that has a removable insole and/or excess space in the footwear eg trainers, football or rugby boots.
Suitable for any age group or body weight.
Key benefits:
Superior shock absorbing PX1® technology up to 89% more shock absorption* to reduce the impact to your feet, knees and hips
Thinner and lighter*
Up to 2x softer*
Greater energy return*
Full length insole to maximise the benefits of having shock absorbing material under the whole foot for maximum protection.
Long lasting improves muscle function and reduces muscle fatigue
*per mm versus lead competitor


Product design of the insoles:
Slight heel raise to aid tight muscles and to ensure the highest impact with the foot is protected
Cushioned arch support to support the arches when running and help lessen pronation
A 'Met Pad' feature has been added to the forefoot to spread any localised high pressure point when running
The design has a 'Drop Point' to help reduce pain in the big toe or bunion (if applicable)